Junior Development Inter Club Success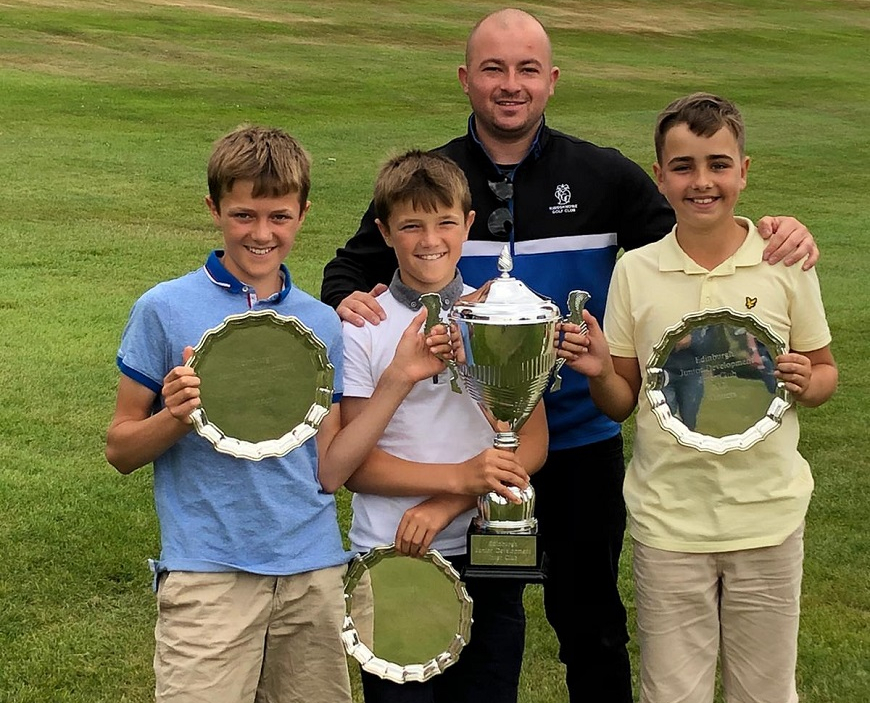 Well, look at this, our first Junior Development Group recently finished their 9 week coaching programme.

From here, we selected 3 of them to represent Kingsknowe Golf Club in the Junior Development Inter Club Tournament at Swanston Golf Club this week.

The team consisted of Elliot Munro, and brothers Fin and Elliot Molyneux and they played fantastic and guess what - they won!!!

What a result for our up and coming Juniors and I'm sure there are one or two proud parents, members, friends, family and of course some of our loved ones who are no longer with us who will just be made up with this news.

Fantastic and what a priceless photo!
---
Willie Park Snr. Putter Success


Our second success story this week!

Congratulations to Daniel Crolla for winning the famous RMGC Willie Park Snr Putter and the first Kingsknowe member in history to do so as well!

Danny shot a fabulous Scratch 65 and was -6 under at the turn! Well done Danny!