Events
Pizza Oven Launch Night Saturday 26th February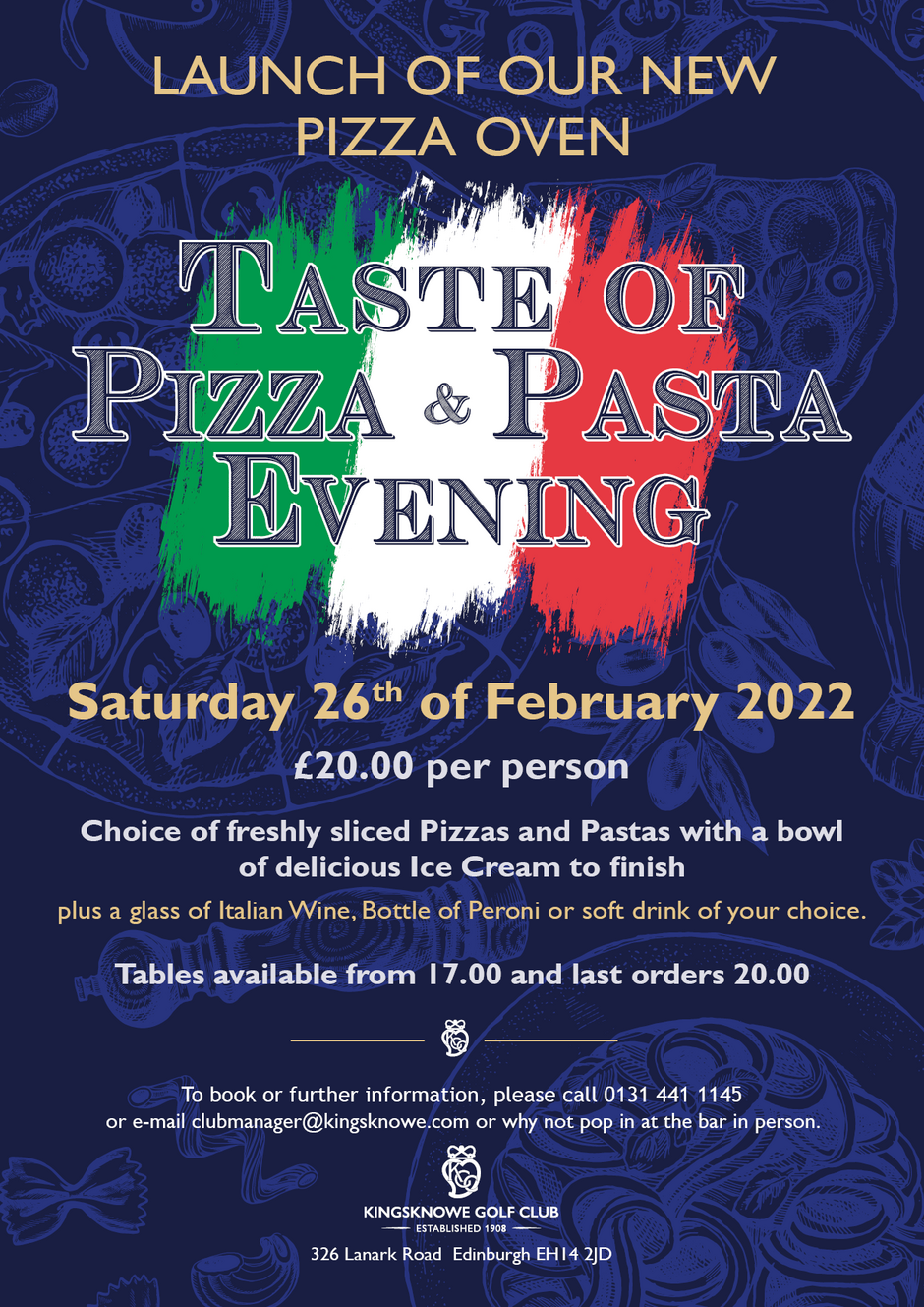 For those of you who are not aware we recently acquired and installed a brand new pizza oven within our kitchen at Kingsknowe Golf Club.

And to celebrate, we are holding another one of our fabby tasting nights and offering you a selection of freshly made pizza slices and tasty pastas.

Each guest will receive a variety of 4 slices of pizza served directly from the kitchen plus a choice of 4 different pastas and salads from the buffet station, finished off with a bowl of delicious Italian ice-cream sundaes.

Also, each guest can choose between either a 175ml glass of Italian red, white or rose wine, bottle of Peroni or a soft drink of your choice from the bar, and all for a cracking price of £20.00 per person and a child friendly event price of £10.00 per child under 12.

Tables are available to book from 17.00 and the last table will be 20.00, so why not get together with all the family and book a table for an evening of deliciousness!

To book or further information, please call 0131 441 1145 option 2, e-mail clubmanager@kingsknowe.com or pop into the bar in person.

Finally, our full take away menu will be launching in March 2022, so keep any eye out for this new club service coming your way at Kingsknowe Golf Club.