Events
Taste of Christmas & Frank Sinatra Tribute Act - Saturday 11th of December 2021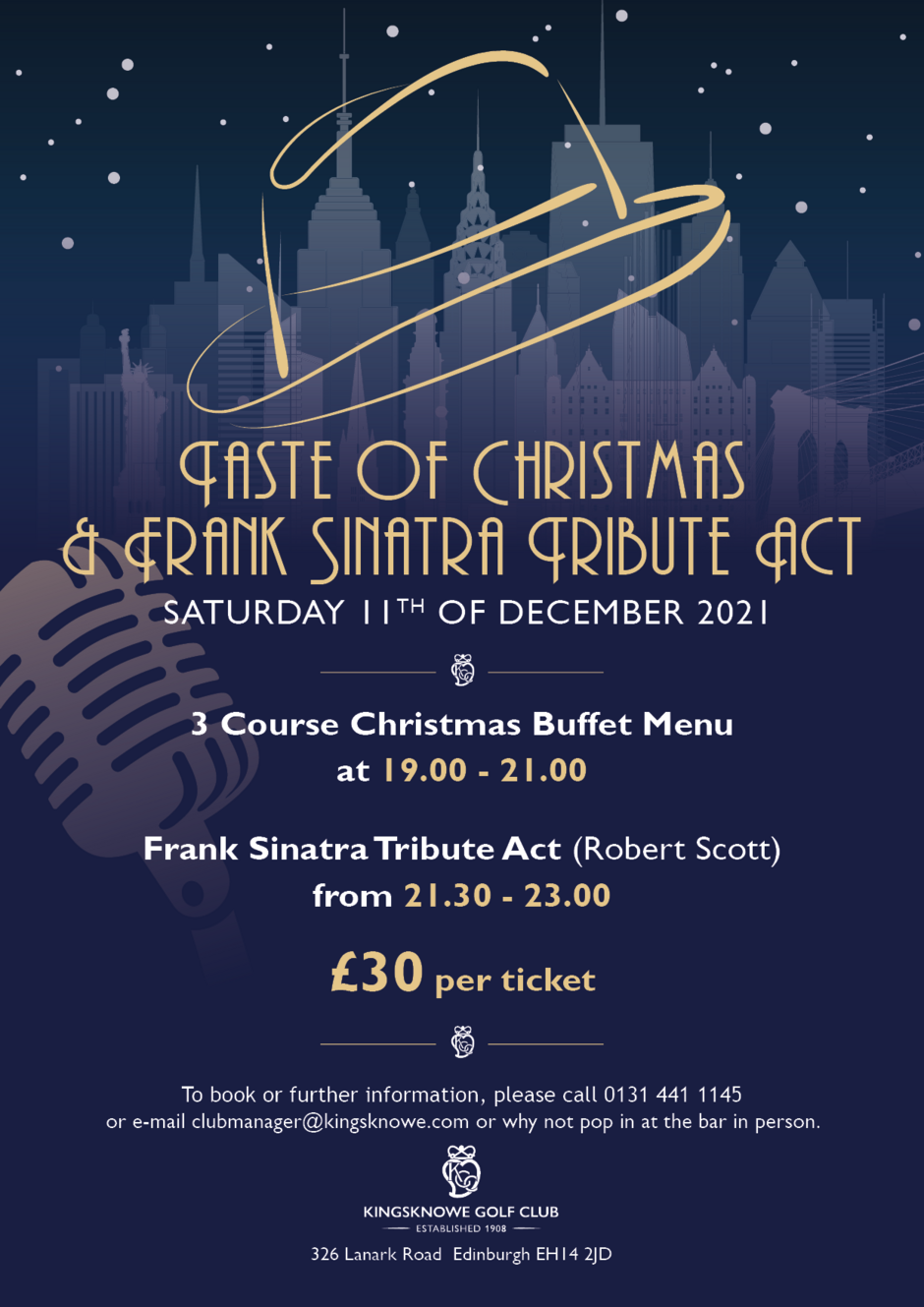 We are delighted to announce in addition to the Christmas buffet, we have secured a rather special performer, the one and only - Robert Scott.

Robert is one of the most natural, polished, meticulous and sincere tribute to perhaps the greatest entertainer of all time: Frank Sinatra.

We are incredibly lucky to get him booked at such late notice, so why not get together with some friends and family and enjoy our taste of Christmas buffet with quite an act to finish off the evening!

You will not be disappointed!