KGC Hole-in-One Pot - 2021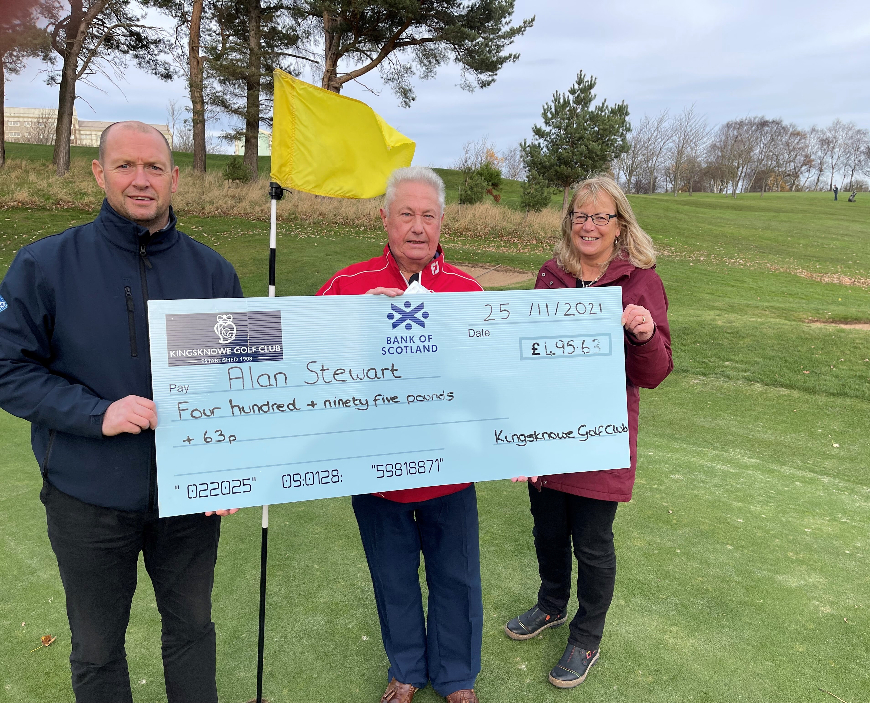 Did you know that if you enter the gents two's sweep in the weekend medals and the Majors, 5% of this money is put aside for the 'Hole in One Pot'? Anyone who then gets a hole in one in a counting competition (not mid-week medals) then share that pot at the end of the year.

We are delighted to announce that there was only one Hole in One in a qualifying competition and NONE last year so the 2020 money carried forward to this year.

The winner of £495.63 is Alan Stewart who had his hole in one at the 11th on 20th June 2021.

Congratulations Alan!